Amazon Product Page Builder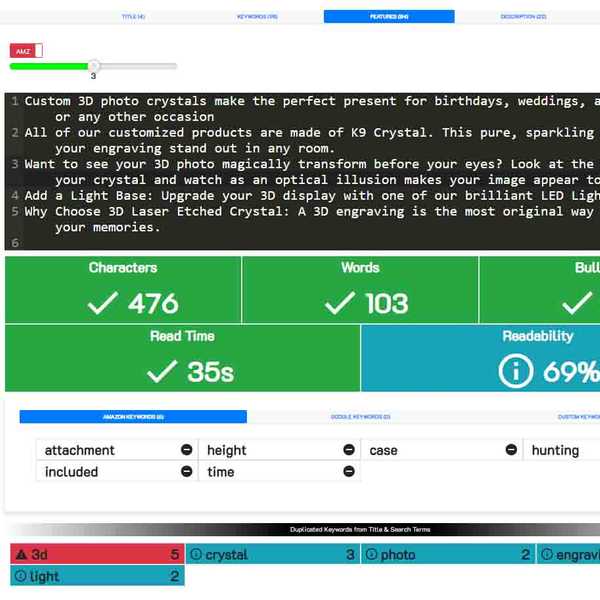 Compliance with Amazon Product Page rules and guidelines
It guides you to write a perfect SEO-Ready title, features, and description.
Source as many keywords as you want from Amazon Live Database, also the possibility to source from 3P keywords providers.
It alerts you of short or lengthy titles, It also gives you stats on your features bullet points.
It alerts you when you repeat a word that you previously wrote in the title, features, or description so that you maximize the number of unique words on your product page.