Actions and Split Testing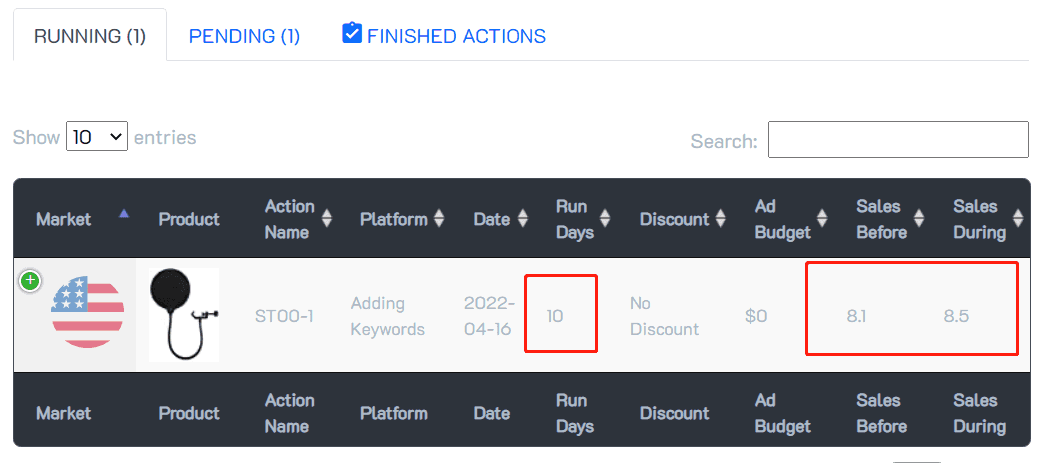 Test your strategies to see which one has better sales results on your ASINs
The test will run and show live results comparing the sales numbers before, during, and after the test was run.
Chose the strategy from various amazon built-in advertisements, 3P deals, Social Media, and others.
Strategies also can be performed on split testing of different pictures, keywords, or product pages.
Create unlimited Actions for all ASINs in any marketplace, Strategies are saved for future reference on which worked best.